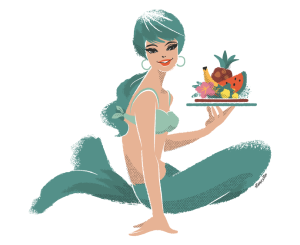 Your corner of paradise
Between the emerald lake and the centuries-old olive trees, a wonderful beach opens up, offering relaxation and fun.
A unique bay that allows you to enjoy the most magical viewpoint of Lake Garda, Cala delle Sirene has comfortable sunbeds and relaxing cabanas to spend wonderful summer days in the company of family and friends.
Stretched out under a parasol or in the shade of the trees, you can enjoy many tasty delicacies at all times of the day, from breakfast to dinner.
Sunbed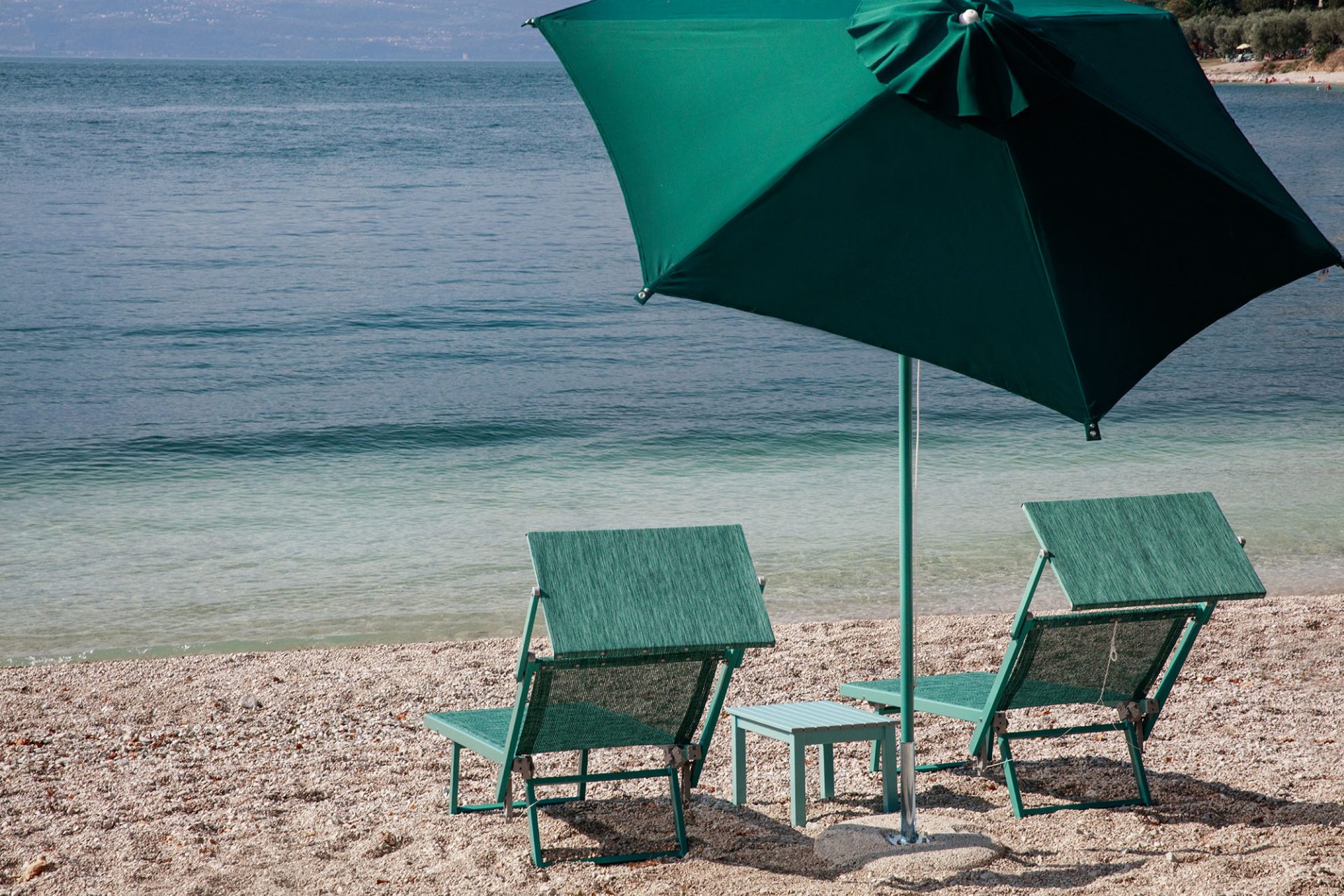 Cabana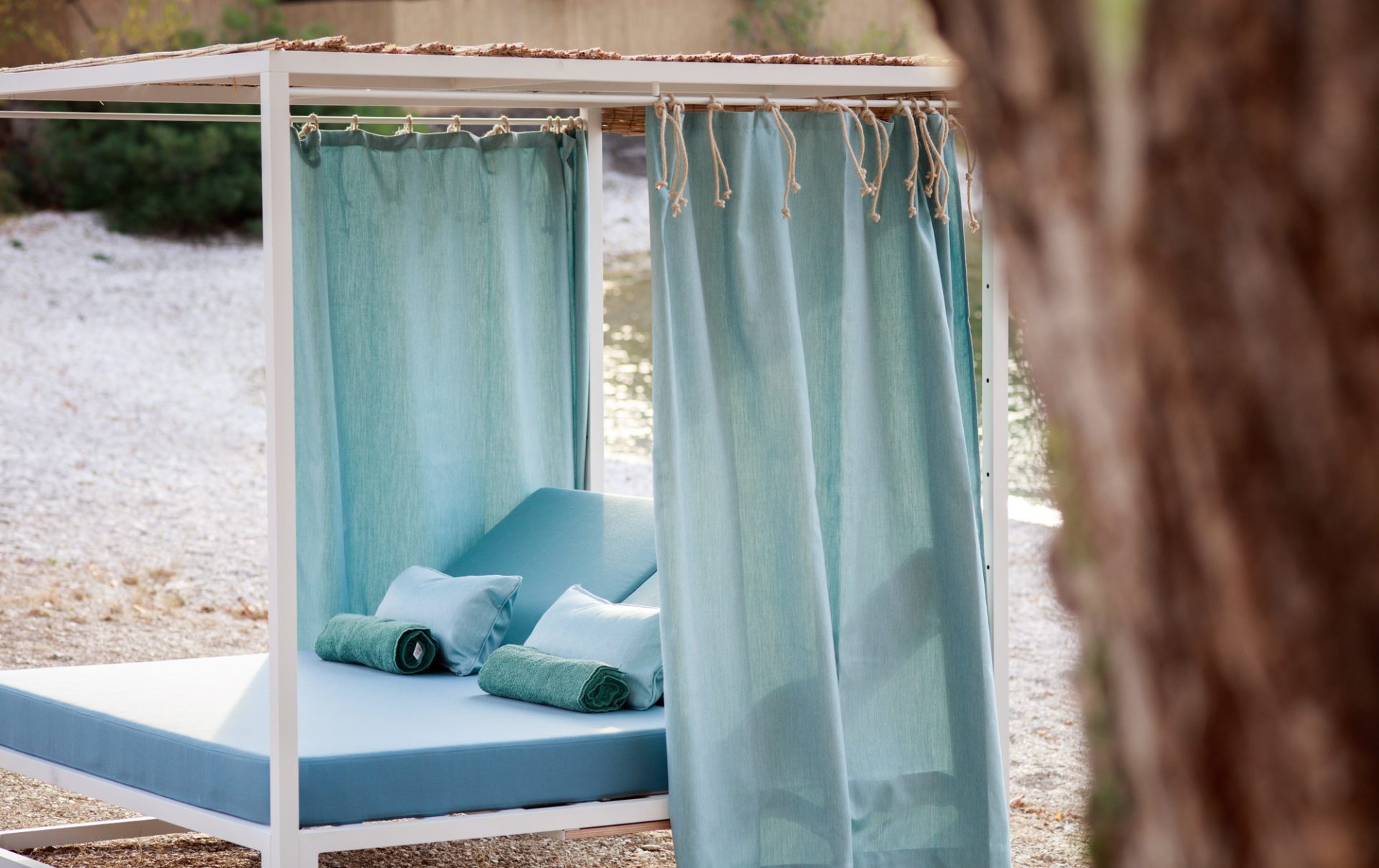 Spread out among hundreds of centuries-old olive trees and overlooking the bay, our sunbeds and cabanas reflect the hues of the lake and the green of the gardens that surround them.
Cala delle Sirene offers 500 sunbeds with beach towels, sheltered by large parasols. For those who desire high comfort, it is possible to reserve one of the 4 comfortable cabanas, in which to relax while receiving a welcome gift of fresh fruit and water.
For our four-legged friends there is a dedicated area specially designed for their needs.
A beach full of wonderful surprises
By the lake, the Beach Bar welcomes guests from the morning with fragrant croissants and cakes.
During the day, the kiosk becomes an oasis where you can refresh yourself with fresh fruit, ice cream, thirst-quenching drinks and fun aperitifs.
All around the Beach Bar is a patio, which provides restful shade, ideal for sampling the tasty treats while enjoying a wonderful view of the bay.
The Garden Bar, embraced by olive trees, is designed to satisfy all summer culinary desires: luscious sandwiches and burgers , tasty pizzas and many delicious dishes.
Menu
Our Beach Bags
You'll find the most beautiful bag of summer 2023 at Cala delle Sirene!
You can buy it at the ticket office or, if you purchase five entry tickets, we will give you the fifth, together with this marvellous bag and many delicious surprises!